Look-Think-Act
What signal do you see here?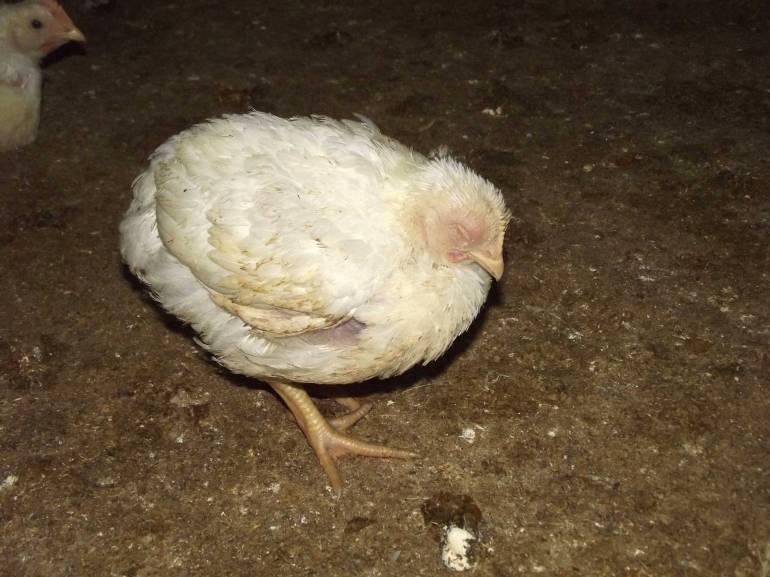 Click for more information.
What do I see?
This bird is passive and is therefore unwell.
What does it mean?
A healthy bird wants to eat all the time. So its feed intake should increase constantly with age.
What should I do?
If it doesn't, this may be an indication of gut problems. Also check the quality of its droppings.